The Intellectual Property Owners Education Foundation (IPOEF) has honored Dr. Cato T. Laurencin with the esteemed title of "Inventor of the Year" for 2023.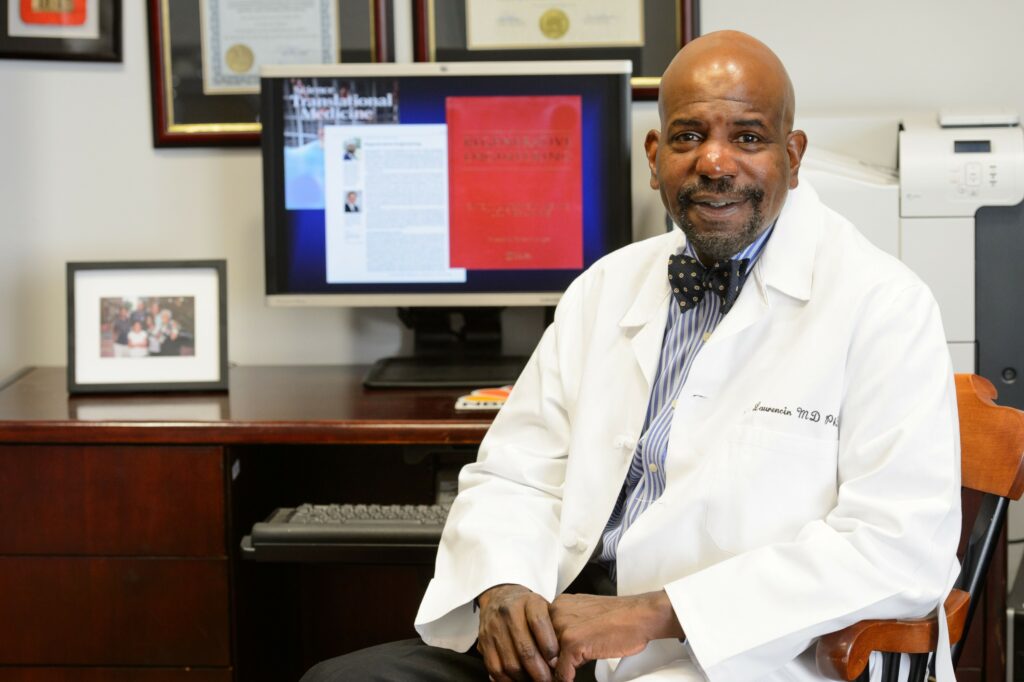 This recognition is attributed to Dr. Laurencin's revolutionary advancements in the field of regenerative engineering. His pioneering work has paved the way for clinical systems that facilitate the healing and regeneration of bone, cartilage, ligament, and tendon.
Furthermore, his innovative technologies have shown significant potential in treating cancer and degenerative conditions like osteoarthritis.
Dr. Laurencin holds the prestigious position of being one of the two University Professors at the University of Connecticut. He also serves as the Chief Executive Officer of The Cato T. Laurencin Institute for Regenerative Engineering at UConn.
The "Inventor of the Year" award is an annual accolade given to the most exceptional recent inventors globally. Notably, past recipients of this award have been the inventors behind groundbreaking technologies like CRISPR-Cas9 and the mRNA technologies used in COVID-19 vaccine development.
Professor Laurencin's contributions to regenerative engineering have left an indelible mark on various scientific domains, including biomaterials, nanotechnology, and stem cell science.
As a leading global figure in polymeric biomaterials chemistry and engineering, his scientific achievements are paralleled by his significant contributions to enhancing human health through the technologies and products he has developed.
In a testament to his unparalleled expertise and contributions, Dr. Laurencin is the first surgeon to be elected to all four major national academies in the United States: the National Academy of Sciences, the National Academy of Engineering, the National Academy of Medicine, and the National Academy of Inventors.
His exceptional work was also recognized at the highest level when he was awarded the National Medal of Technology and Innovation in a White House ceremony in 2016.
On a global scale, Dr. Laurencin's work has been acknowledged with his election to various international academies, including the Royal Academy of Engineering, the Chinese Academy of Engineering, the Indian Academy of Engineering, and several Science Academies in Europe, Africa, and Asia.
The official presentation of the 2023 IPO Education Foundation Inventor of the Year award to Dr. Laurencin is scheduled to take place at the 2023 IPOEF Awards Celebration on December 6, 2023, in Washington, DC.
About IPO Education Foundation Established in 2000, the Intellectual Property Owners Education Foundation is a non-profit entity dedicated to educational and charitable initiatives. The foundation's mission is to educate about the significance of intellectual property rights and to foster innovation. The foundation stands firm in its commitment to instilling an understanding and appreciation of intellectual property rights and their societal benefits. The IPO Education Foundation operates as a subsidiary of the Intellectual Property Owners Association (IPO), a trade association formed in 1972 that represents the interests of owners of patents, trademarks, copyrights, and trade secrets.